Passport/id scanners
for Ensico cms
IDDEX – scanning software
IDDEX is a software solution that uses high-speed document readers for scanning and reading data from personal and travel documents.
After scanning, software recognizes the document type, extracts all the textual data from the scanned document and automatically transfers them to Ensico CMS.
IDDEX does not use a database and only transfers data without keeping any personal information after processing the document.
Innovative software solution reads passports, ID cards and driver's licenses from almost all countries around the world.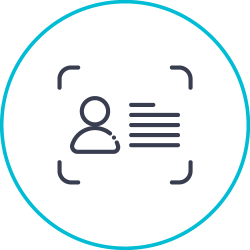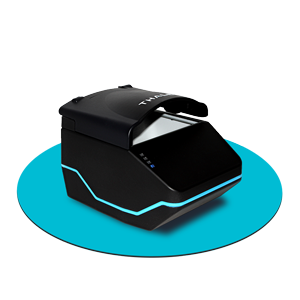 Document scanners are specifically designed to allow users to extract data from identity documents in order to eliminate typing errors and speed up registration process.

Fully integrated with IDDEX software, Thales Gemalto QS2000 model, enables quick identification and provides fast data capture which makes it ideal for hotels and other accommodation establishments.

For more details on our portfolio of document readers for hospitality and other industries, please visit www.adria-scan.com.
ensico CMS &
IDDEX INTERFACE


Ensico interface code: AdriaScan Passport Scanner
Ensico interface licensing model: per work station
Interface active from: June 2022
Uses secure HTTPS connection for data transfer
Scanning is started by clicking the scan button in the individual profile or in the reservation
Option to save document image in guest profile
Last name
First name
Birth date
Gender
Place of Birth
Personal number
Document images
Document Type
Document Number
City
Address
Zip code
Country
AdriaScan specializes in developing and implementing software solutions for data capture and document authentication from various personal and travel documents. Our software uses high-speed document readers for quick and efficient data extraction from scanned passports, ID cards or driver's licenses.
With global presence and expansion to various vertical markets, experienced team of enthusiasts, and capability to deliver diversified solutions to any corner of the world, AdriaScan is today recognized as a reliable service provider for ID scanning systems and trustworthy technology partner.
Our team, located in 4 regional offices, is proudly serving more than 2600 clients from different industries and across all continents.
Since 1998, Ensico strives to create the world's greatest system experience, every day.
Ensico specializes in developing and implementing software solutions for casino management. Ensico's system was the first system that was approved by government and certified by SIQ.
Casino Management System is comprehensive tool for casino management and complete control over casino operation. Ensico CMS enables all features offered by the newest products from the world's largest manufacturers in the gaming industry. Following range of modules are available: Accounting, Ticketing System, Jackpot Solutions, Player Tracking/Bonusing, Cashless System, Casino Reception, Integration, and Mobile.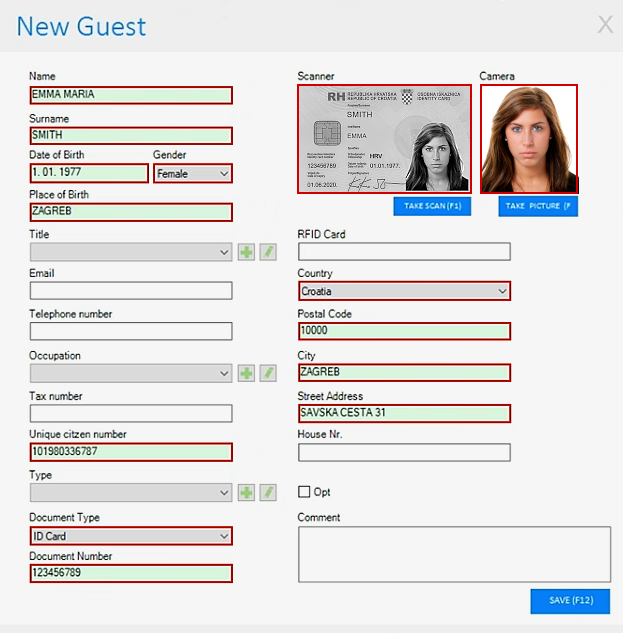 Which documents does your software read?
AdriaScan IDDEX reads passports, identity cards (ID) and driver's licenses (DL) from almost all the countries around the world. AdriaScan Sales team will inform you in advance if your casino is from a country where AdriaScan IDDEX cannot read local documents.
Can a scanner be shared between multiple computers at one time?
One document scanner can only be used on one computer at a time, and AdriaScan IDDEX must be installed on that computer.
Does your software comply with GDPR requirements?
AdriaScan software does not use a database, does not store any details and only transfers data from personal and travel documents into the casino's CMS. There are various data protection features that allow casinos to comply with different data privacy laws and regulations.
What is your hardware warranty policy?
AdriaScan supplies high-quality document scanners that come with a standard RTB warranty. For detailed information on AdriaScan RMA policy, repair or replacement, including packaging and shipping instructions, get in touch with our Sales team.
What is your software licensing model?
AdriaScan offers an annual software license that includes remote technical support and upgrades with the latest issued identity documents.
How do you deliver ordered hardware?
AdriaScan offers a next-day hardware shipping policy, subject to the hardware type and availability. We ship the ordered hardware worldwide and we work with the premium carriers such as UPS, FedEx and DHL to provide consistent shipping and delivery services around the globe.
How do you provide customer support?
Customer support is provided from our regional offices in Europe, Asia, Middle East, and Latin America, usually by remote tools such as Bomgar, TeamViewer, AnyDesk, WebEx or similar.
Get a brochure

Book an online demo

Arrange a trial installation

Receive personalized quote

Calculate Return Of Investment (ROI)

Visit our corporate web site