Need to store client'S information?

CENTRALIZED
Connect multiple locations to centrally monitored directory

REAL TIME
Get accurate data from dislocated branches in a matter of seconds

ANALYTICAL
Run advanced analytics to make right decisions

REPORTING
Create custom reports based on your needs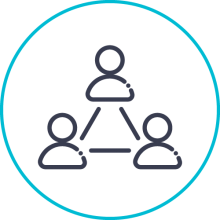 CMP is a centralised web-based platform for collecting scanned document/client information in real time resulting in improved data collection quality and decreased time and effort required for data collection.
Does your business need to record client's data to be in line with local legislation? Do you just want to keep accurate data about your clients? Are your employees still photocopying client's personal documents and carrying the burden of "securely" storing the copies? Or do you simply want to automate and digitalise your business?
CMP will get you there! Whether you need to replace traditional logbook, store client data or get a segmented statistics CMP provides everything in the real time. Anytime – anywhere